Altcoin Season is a technical term often used in the Cryptocurrency world to denote the period wherein altcoins outperform Bitcoin. This period signifies a great opportunity for crypto investors to capitalize on their investments by diversifying their crypto portfolios.
Why Does An Altcoin Season Occur?
The rising popularity of altcoins leads to an increase in their demand and Marketcap. This in turn affects the dominance of Bitcoin in the market. This is when an altcoin season begins.
When Bitcoin's price becomes stable and starts moving sideways after an upward trend, investors look for ways to channel their funds to more profitable investments. Thus, they start selling their Bitcoin holdings to invest the same fund in altcoins that could fetch them a good ROI.
Another major reason for the growing demand for altcoins is the rise in blockchain trends. With more and more innovative blockchain platforms being launched, the need for altcoin is also increasing.
Though the altcoin season is the best time to invest in altcoins, investors often get confused amidst a wide range of options.
In this guide, we have listed down 5 best cryptocurrencies that you could buy to adjust your portfolio and make the most of the altcoin season.
5 Top Cryptocurrency to Buy Today
1. Lucky Block (LBLOCK)
Lucky Block is a game and competition platform. It uses blockchain technology to develop a decentralized lottery platform. It operates on the Binance Smart Chain. Lucky Block aims to bring transparency and fairness to the world of lottery. It aims to solve the issues of security, speed, liquidity, and biasedness in lotteries.
In Lucky Block, every player has a better chance to win. It allows faster pay-outs (in case of winning). It ensures security by certifying players and tickets to avoid information loss and tampering with data.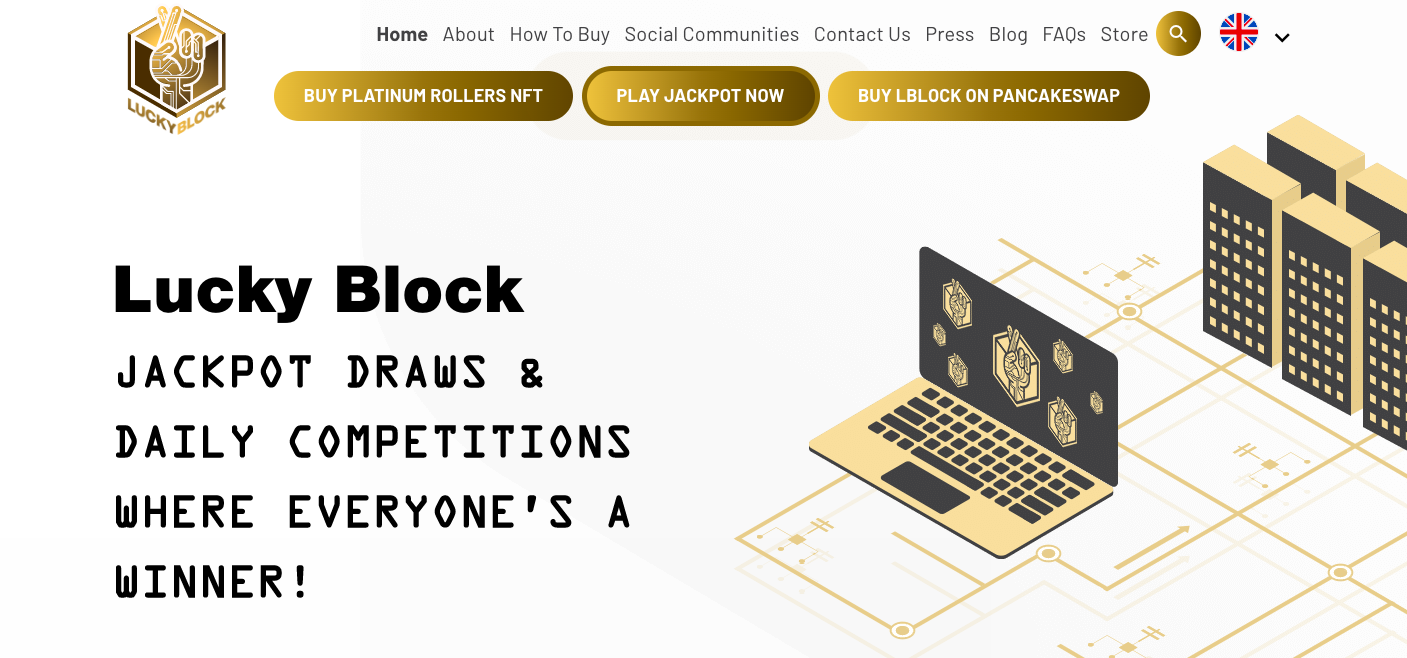 Its native digital token is the LBLOCK token, which has various utilities across the Lucky Block ecosystem. It can be used for buying lotto tickets on the platform. It is also used to distribute jackpots, i.e. all rewards are paid out instantly in LBLOCK tokens. Holders of LBLOCK can earn a good income just by holding the tokens. 10% of every lotto jackpot is designated for LBLOCK holders, which are paid out as dividends.
The coin is currently trading at around $0.001084. After a long upward trend in price, it is currently in its correction phase. Its price forecasts predict the price to reach around $0.003900 by the end of 2022. By the end of 2023, with major developments speculated on the platform, the price is expected to reach a high of $0.10.
Your capital is at risk.
2. Uniswap (UNI)
Uniswap is a decentralized cryptocurrency exchange built on the Ethereum Blockchain. It facilitates automated transactions (buying and selling of cryptos) between crypto holders through the use of smart contracts. The network runs on open-source software as opposed to centralized crypto exchanges.
Uniswap uses liquidity pools to provide liquidity to the exchange. Token holders add their tokens to the liquidity pool through smart contracts, which can be bought and sold by other users. It charges a nominal trading fee for carrying out trading activities, a part of which is paid to liquidity providers.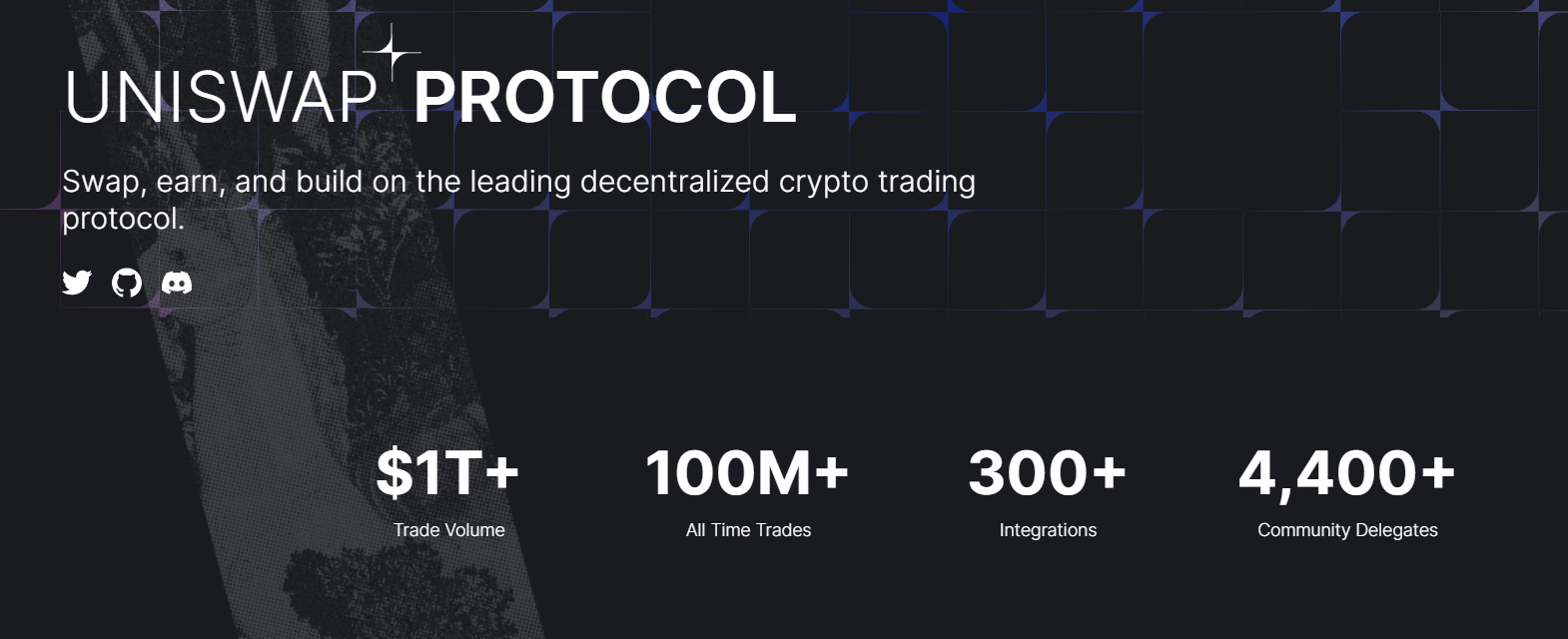 The platform charges no fees for listing any token. Hence, a wide range of Ethereum tokens is available on the platform for trading purposes. It also does not require users to register themselves to start trading.
UNI is the platform's native governance token. Holders can vote on the developments and changes in the protocol. The token can also be used to fund certain initiatives that can expand the platform's usability.
The token witnessed an impressive growth of 43.07 % in the last 7 days. Its last 3 months' price trajectory has been bearish. After making some corrections to its price, it has improved in the last week.
Experts see some fundamentals that could work for the UNI coin and make it a good long-term investment option. The price prediction of Uniswap indicates a maximum price of $6.91 by the end of 2022, while the average price will remain around $6.09. In 2023, it is predicted to go as high as $10.26 with an average of $9.02. By 2025, the UNI coin is expected to exceed the $15 mark and reach up to $21.75.
Buy Uniswap via eToro Platform Now
Your capital is at risk.
3. Solana
Solana is a decentralized blockchain platform that can be used for building scalable and user-friendly apps. It claims to be the fastest blockchain in the world with 400 millisecond block times. It requires considerably low validation time for both transaction and smart contract execution as compared to other blockchain networks.
Transactions on the network cost less than $0.01 for developers and users as well.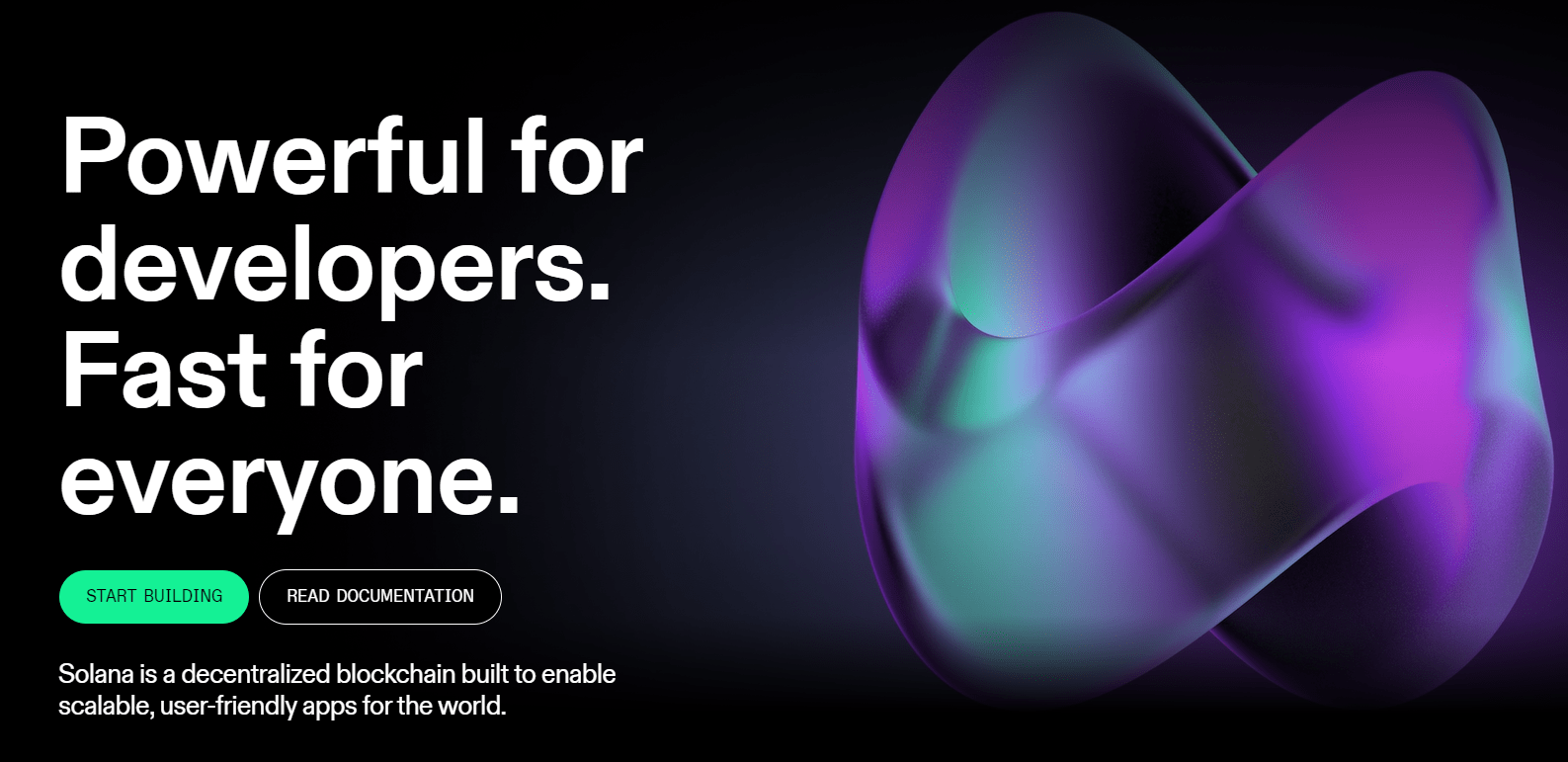 The platform employs a hybrid consensus model, which makes it a favourable platform for small-time traders and institutional traders.
SOL is the native utility token of the Solana Platform. SOL holders can stake their tokens by assigning them to a group of validators or a validator of their choice. IT can also be used to receive rewards and pay transaction fees across the platform.
The growth in the price of the SOL token has been 27.68% in the last 1 week and 7.78 % in the last 24 hours. Currently, it is trading at around $40. Its price prediction indicates that the coin will go as high as $68 with an average of $60 by 2022. Its 2023 forecast predicts it to cross the $100 mark and maintain an average price of $88. By 2025, SOL will cross the $200 mark and have an average price of $180.
Buy SOL via eToro Platform Now
Your capital is at risk.
4. BNB
BNB is the native token of the BNB chain ecosystem. It has manifold usage across the Binance platform. Firstly, users who trade with BNB on the platform are charged a reduced trading fee (25% discount). It can also be used to pay trading fees on the Binance exchange and Binance DEX. It can also be used to pay transaction fees on BNB Beacon Chain and BNB Smart Chain.
The token can be used for paying for goods and services on both offline and online stores through Binance Card and Binance Pay. It can also be used to pay for various services on Trivala.com.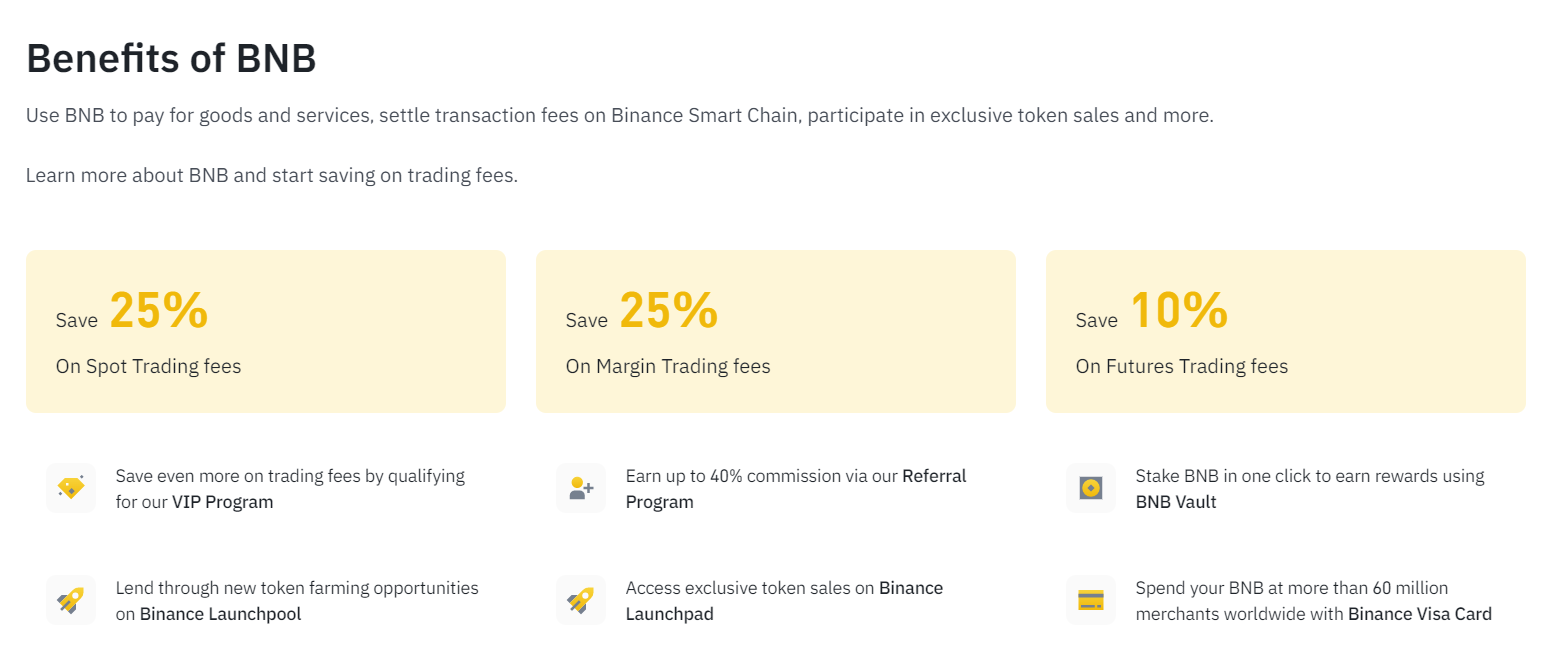 BNB uses an Auto-Burn system to maintain its total supply cap. Through this mechanism, the total supply is adjusted to maintain 100,000,000 coins every quarter.
The token witnessed a growth of 8.82% n the last 7 days. It is currently ranked at no. 5 on the leading platform CoinMarketCap on the basis of Market Cap.
BNB's price currently stands at $235 at the time of writing this. By the end of this year, the coin is expected to hit $400 with an average of $365. The year 2023 looks promising as per the prediction since BNB is expected to go as high as $620 maintaining an average of $520.
Your capital is at risk.
5. Tron (TRX)
Tron is a blockchain-based digital platform that aims to host entertainment applications. It supports Peer2Peer network technology that helps content creators to exchange their content with each other or end consumers with the need of a centralized middleman.
TRX is the native token of the Tron protocol. It is the basic denomination of the blockchain. It can be used to pay transaction fees to content creators to access their applications.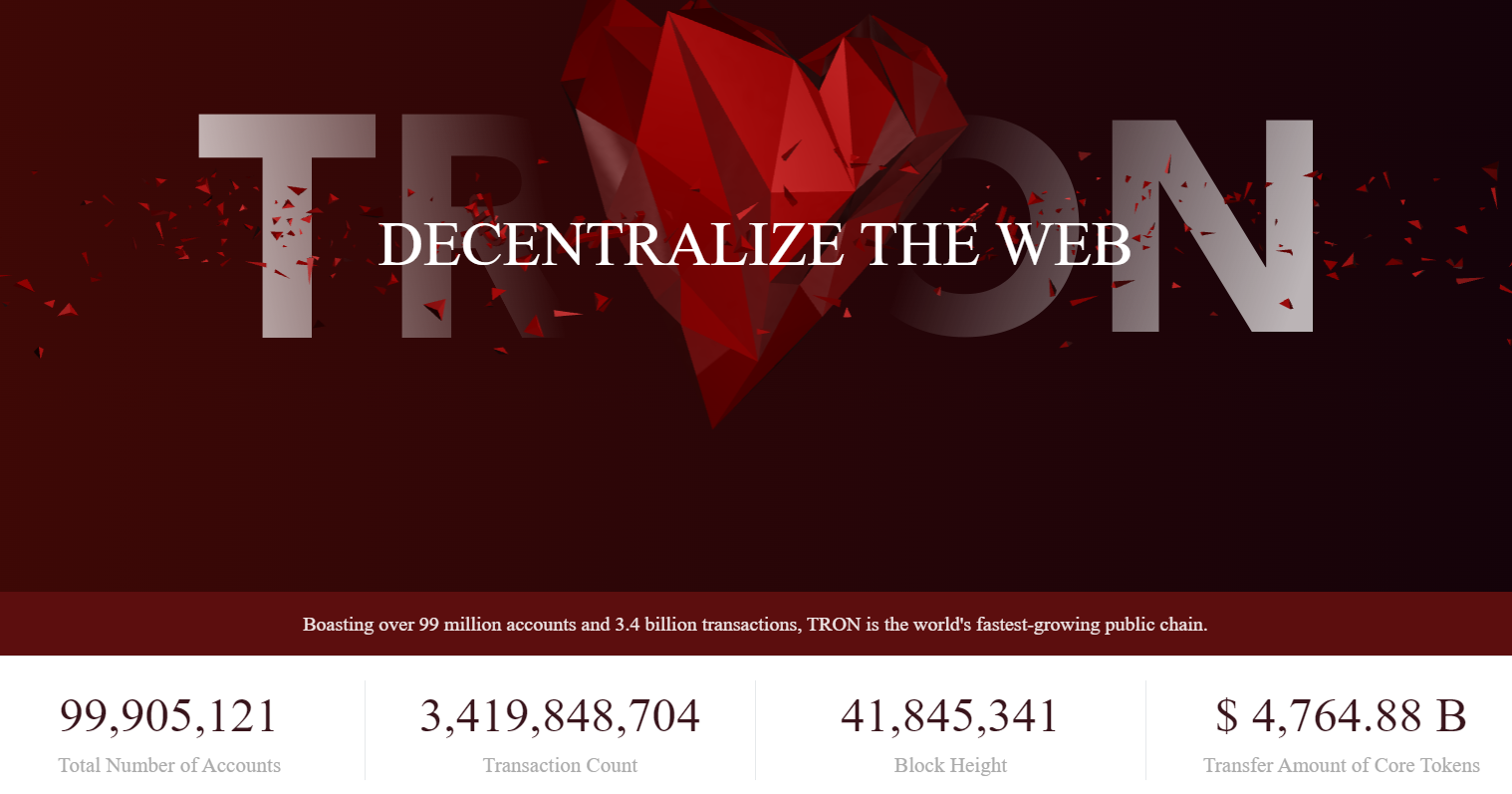 The price of Tron or TRX currently stands at $0.065 with a growth of 9.01 % in the last 7 days. It is predicted to reach as high as $0.10 by the end of 2022. Experts predict that the price of TRX will go up to $0.16 in 2023 and $0.35 in 2025 respectively.
Buy TRON via eToro Platform Now
Your capital is at risk.
Read More:
Lucky Block – Our Recommended Crypto of 2022
New Crypto Games Platform
Featured in Forbes, Nasdaq.com, Yahoo Finance
LBLOCK Token Up 1000%+ From Presale
Listed on Pancakeswap, LBank
Free Tickets to Jackpot Prize Draws for Holders
Passive Income Rewards – Play to Earn Utility
10,000 NFTs Minted in 2022 – Now on NFTLaunchpad.com
$1 Million NFT Jackpot in May 2022
Worldwide Decentralized Competitions
Cryptoassets are a highly volatile unregulated investment product. No UK or EU investor protection.
FAQs
What are Altcoins?
Altcoins are simply defined as all the cryptocurrencies other than Bitcoin.
What is the best place to buy Altcoins?
There are numerous online exchanges that support a number of altcoins. However, it is always recommended to go for a safe, reliable and regulated platform like eToro. It has licenses from three Government Authorities and charges nominal fees to carry out your trades smoothly.
Are Altcoins safe?
All Altcoins are subject to market volatility and risk. No coin can be termed as 100% safe when it comes to securing your profits or minimizing losses. Every trade should be carried on after thorough research or on the basis of experts' advice. However, when it comes to buying altcoins, a secure platform like eToro, Coinbase or Binance will keep your holdings safe from cyber threats and malicious attacks.
How much do I need to invest in altcoins?
Some platforms like eToro just require you to begin your trading with just $10. However, if you are looking to earn some good returns on your investment, spending a higher amount is recommended. It is better to decide the value of your investment based on your financial capabilities and risk appetite.