Bitcoin's recent decline to its lowest level in 18 months is the greatest crypto market meltdown ever recorded. An estimated $300 billion had been lost from cryptocurrency exchanges throughout the world in the past few months.
The crypto market has been extremely volatile over the past year, with amazing profits and enormous losses. Despite the market shock caused by Russia's invasion of Ukraine, 2022 had a brighter beginning. Even though April was a terrific month, everything fell apart in May. There are already doomsayers predicting the end of crypto and the return of fiat currencies due to the widespread repercussions of the recent market decline.
While the situation is certainly serious, we worry that some of the grave predictions have been overblown. In spite of widespread pessimism, the crypto industry's long-term outlook may not be as bleak as it seems right now.
Some unique investment options have become rather tempting during the crypto meltdown, despite all the gloom and doom you may hear these days regarding the future of the crypto business. Some tokens, as was expected, have proven more robust than others and are holding up well during the storm.
Following is the list of the 6 best cryptocurrencies you will regret if you do not invest in them now (they are already heavily discounted).
Battle Infinity
If you're looking for a promising new crypto game, Battle Infinity is a strong contender. This new NFT-based Metaverse game is ambitious as a Metaverse platform, giving investors access to six unique Battle Arenas where they may battle against other players for prizes. Their main product is a fantasy sports competition where users compete in the IBAT Premier League.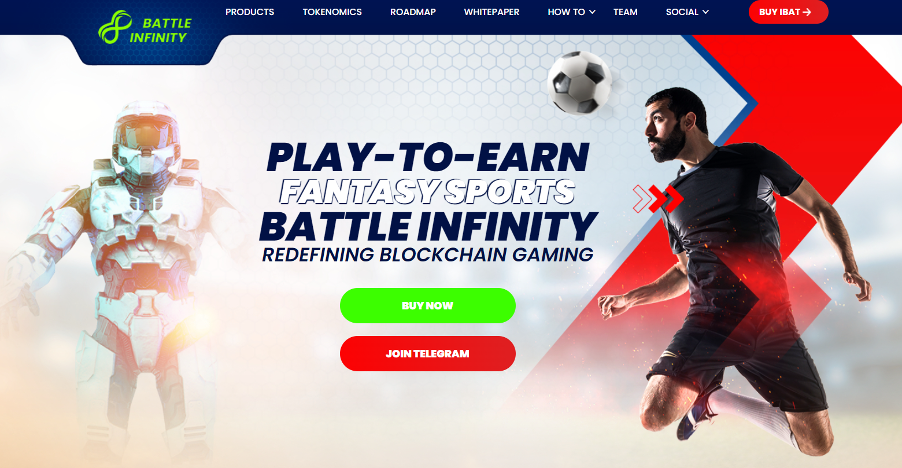 IBAT, the platform's native cryptocurrency, may be purchased and traded for other currencies on Battle Swap. The Battle Market gives users the ability to buy and sell in-game items and characters for real money. IBAT utilizes the Binance Smart Chain and is based on the BEP-20 technology.
Using the token, players may obtain access to the games and earn money by renting out their property and billboard. The majority of the positive pricing projections for Battle Infinity are for the near future.
Investors who hold IBAT help the platform run more smoothly and they may be eligible to receive rewards from the global staking pool. In addition, members of the organization are kept abreast of developments via a Telegram channel. Financial backers know a good investment when they see one, and with all the advantages this platform provides, it's not something to pass up.
Within 24 days of its 90-day presale, Battle Infinity reached its hard cap, and subsequent listings on PancakeSwap and LBank caused a pump. Battle Infinity is poised for explosive expansion, with a $40 million market valuation and additional listings on the horizon.
Tamadoge
To make money off of the popularity of the doge meme, a new crypto game called Tamadoge has been developed. It's a game where players may create their very own NFT doge and watch it develop from a young pup into a full-grown adult canine.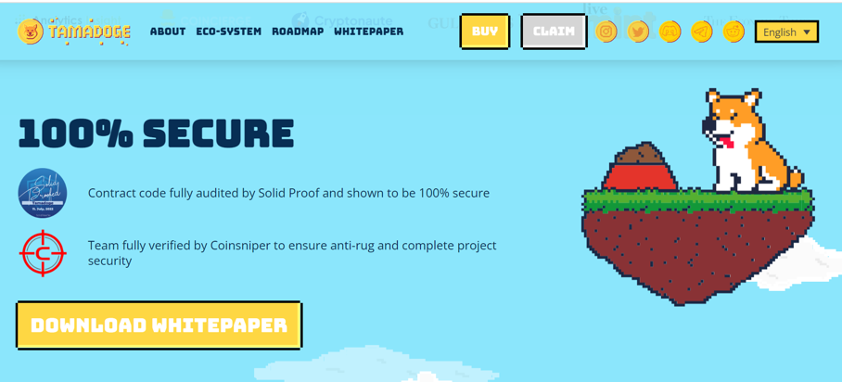 The way you tend to your doge as it develops will affect its personality and its unique set of strengths and weaknesses, on top of its initial random statistics.
Your doge's coming of age is a cue to enter the fray. Players may use their doge NFTs in a turn-based arena in Tamadoge. Those that excel in the game will go up the leaderboards and be rewarded with TAMA currency.
More NFT doges may be minted using TAMA currency, or you can use it to buy upgrades for your existing doges. To add further intrigue, 5% of all TAMA utilized in the game's marketplace is destroyed whenever a transaction is made. Therefore, this currency will become increasingly scarce over time, increasing its potential value.
Play in Tamadoge takes place in the Metaverse the game's creators are building right now. In the future, the Tamadoge team plans to release augmented reality software that will make users feel as though their doge is there during play.
The presale of Tamadoge (TAMA) ended on September 18th, 2022, after raising $19 million. While 50% of the total 2 billion tokens were held back for the presale, another 20% will be held in reserve for listing on cryptocurrency exchanges. In 2022, TAMA will be listed on several reputable exchanges such as LBank and Uniswap.
Axie Infinity
Perhaps the most well-known of the play to earn crypto games is Axie Infinity. In this combat game inspired by Pokémon, players may gather, breed, and nurture creatures called Axies, all of which are NFTs that can be purchased and sold in open markets. You'll need a minimum of three Axies to get started with Axie Infinity. Fighting and trading Axies in-game will also earn you Smooth Love Potion (SLP) cryptocurrency. This in-game currency is mostly used to pay breeding costs but may also be traded on marketplaces.

Shards are the native token of Axie Infinity (AXS). You may stake and make payments using this cryptocurrency, which has an ERC-20 token as its governance layer. By holding AXS, you have access to the economic opportunities presented by Axie Infinity. In addition, Axie Infinity can accrue interest if held for a period of time. This cryptocurrency's value has increased by more than 100,000% since its introduction in 2020.
You can invest in Axie Infinity on the eToro platform with as little as $10 and enjoy the platform's low, competitive fees if you're looking to earn a profit.
Your capital is at risk
The Sandbox
With the Sandbox, gamers can build their own virtual worlds and earn money from their creations as part of the fascinating GameFi crypto token initiative. Some of the available worlds are Summer Jam Land and The Walking Dead Land. The game has the ability to purchase virtual lots.

These assets, like the others we've covered, are non-fungible tokens and may be traded on exchanges. Your NFTs have a decent possibility of appreciating over time because of the limited availability of plots on The Sandbox.
The SAND token may be used for more than just buying and selling property. To further personalize their Avatar's experience, players may now buy and sell NFTs within the site. The Sandbox was first launched in 2012; however, in 2018, the name was appropriated for a blockchain-based game. After that,
The Sandbox has gained as much traction as Minecraft, and its user community is bustling with people who are constantly collaborating and sharing ideas to improve the platform as a whole. Sandbox tokens may be purchased through a trusted broker like eToro for a reasonable price, allowing you to jump into the game right now.
Your capital is at risk
Lucky Block
In 2022, Lucky Block is a strong contender for the title of the greatest crypto game. It is the goal of Lucky Block, a cutting-edge cryptocurrency gaming platform, to provide gamers with a daily opportunity to win a substantial prize. In contrast to many older systems, the Lucky Block platform prioritizes openness and equality.
Lucky Block's main selling point is the chance to win some very impressive prizes, such as a $300,000 Lamborghini, a $1,000,000 mansion, or $1,000,000 in Bitcoin.
Coincident with the advantages provided by Lucky Block's NFT collection, LBLOCK holders who link their wallets to the Lucky Block app will be entered into a free prize draw. If you're the proud owner of one of these NFTs, you'll be included in special NFT prize drawings for as long as you keep playing Lucky Block.
Lucky Block has released LBLOCK V2, an ERC-20 token that makes listing on centralized exchanges simple and eliminates the V1 currency's 12% transaction fee, following one of the finest coin launches of the year for the V1 coin.
More exchanges will be adding LBLOCK V2 shortly, but for now, it's available on LBank, MEXC, and Gate.io. Starting on September 30th, the token will be subject to a new deflationary mechanism in the form of a monthly burn of 1%.
Your capital is at risk
Illuvium
In Illuvium, you get to explore a fantastical realm and do battle with monsters known as Illuvials. The goal is to amass a strong army of these animals for use in battle.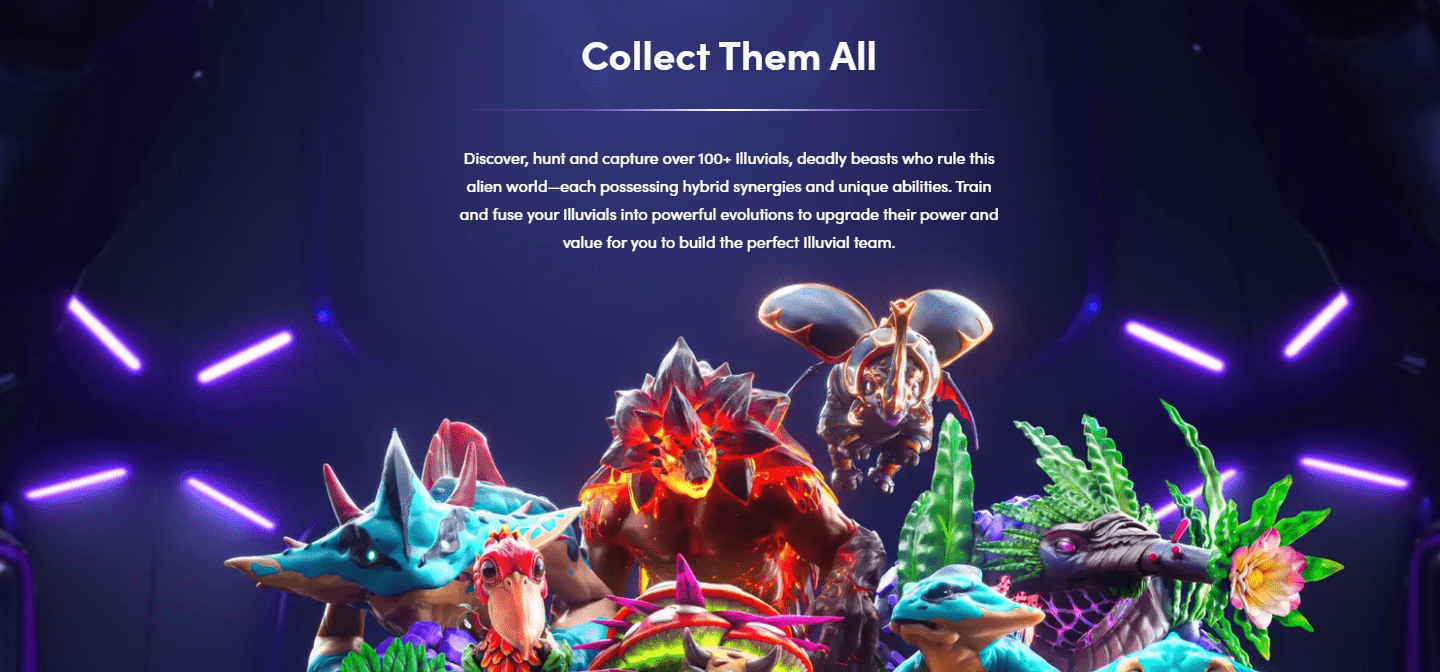 These Illuvials, as you may have guessed, are nonfungible tokens (NFTs) that can be bought and traded on digital marketplaces. To top it all off, you may utilize them to advance in the game's story or to accomplish other goals. The PC version of Illuvium, which is still under beta testing, is scheduled for release sometime soon.
Each of the collectible Illuvials you acquire will have its own unique appearance and set of abilities. There are five distinct groups, each with its own set of advantages and disadvantages.
Your Illuvials gain strength and prestige as they engage in battle. Since its introduction in 2021, ILV, the game's native token, has increased in value by more than 800%.
Your capital is at risk
Conclusion
The cryptocurrency gaming industry is poised to become a vital part of the blockchain network. The top 6 crypto games we've covered here are only the tip of the iceberg. Play for profit crypto games, however, are likely here to stay and provide an intriguing prospect for passive income generation for investors.
You may acquire digital tokens for games like Decentraland, Axie Infinity, and Sandbox from eToro, or you can invest in up-and-coming projects like Tamadoge or Battle Infinity, Lucky Block.
Easy to use and offering some of the lowest transaction costs in the business; eToro is a great option for anybody looking to invest in cryptocurrency.
Tamadoge – Play to Earn Meme Coin
Earn TAMA in Battles With Doge Pets
Capped Supply of 2 Bn, Token Burn
Presale Raised $19 Million in Two Months
Upcoming ICO on LBank, Uniswap