The 4th annual NFT Industry event is already generating talk among the NFT community, and with the announcement of the artists who will headline this major event, things have begun to get more interesting.
During the NFT.NYC event, unique (unminted and unreleased) work inspired by the theme "The Diversity of NFTs" will be exhibited on Times Square and Marriott Marquis Atrium billboards.
The event is scheduled to take place from June 20 to June 23, and it is reported that over 1,500+ applications from artists have been received by the organizers. From a 7-year-old professional artist to world-renowned photographers, the applicants' list is full of diversity.
Visit eToro to Buy Ethereum for NFTs
Your capital is at risk.
Before we go through the names of some of the prominent NFT artists that will be participating in this event, let's go over the criteria for selecting an artist for this edition of the NFT NYC event:
Selection Criteria for an NFT Artist
The following criteria were used to choose applicants:
Artists that have shown thought leadership in the NFT Community in the past.
Artists who are fascinated by the variety of NFTs
Artists who exemplify the diversity of the NFT NYC Community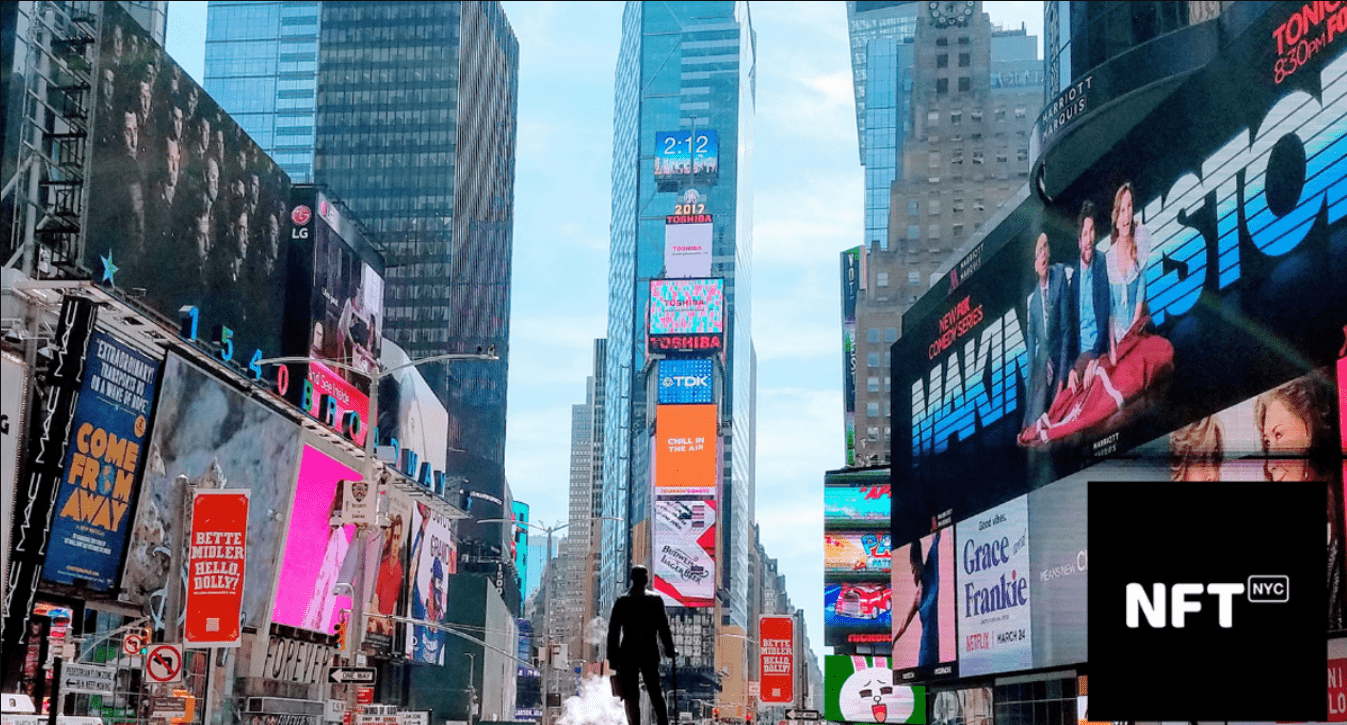 Apart from this, these artists will present their work in different categories. Some of the works will be in generative art, global art, Ai and art, street art, comics, indigenous art, and fine art, while the other items will be in different categories, such as 3D art, poetry, art for good, AR/VR art, etc.
Sixty-two percent of the NFT artists chosen are from the United States of America. The remaining 38% come from 16 different nations, including Australia, Canada, India, Turkey, the United Kingdom, Germany, Brazil, Spain, and many others.
Leading Artists from this Event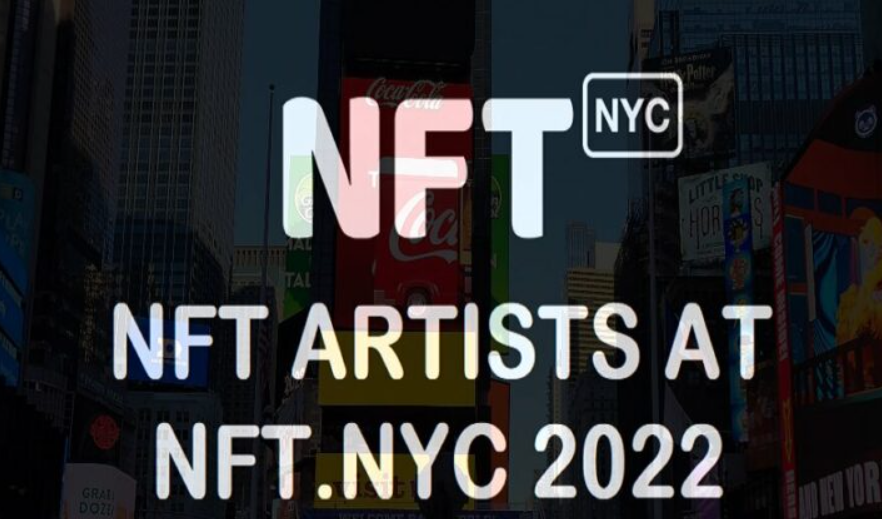 Aaron Penne
Often recognized among the world's leading NFT artists, Aaron Penne is a prominent artist and engineer who has been creating generative artwork with code for the last four years.
His art has been purchased at Sotheby's, exhibited in art galleries around the world, and is owned by a lot of individuals. He works at Art Blocks as the Director of Engineering, seeking to build the world of generative art as a genre in the NFT realm.
Don Diablo
Don Diablo is a Coevorden-based DJ, digital artist, music producer, performer, and songwriter who specializes in electronic dance music. He is regarded as one of the forefathers of the future house style and was placed sixth in DJ Mag's Top 100 DJs – 2020 list. The artist created NFT history when he sold his piece Destination Hexagonia for an amount of $1,259,280. All NFT fans across the globe are looking forward to his presence at the mega event this week.
Amber Vittoria
Amber Vittoria is a New York City-based artist. Her work focuses on femininity and the female form, utilizing physical attributes such as rounder features and overly stretched limbs.
She is a Forbes 30 Under 30 honoree, a One Club Young Gun, an AOI World Illustration Overall Champion, a winner of the ADC Annual Award, and a Society of Illustrators Gold Medalist, an American Illustration Chosen Title holder.
Print Magazine, HuffPost, Computer Arts, Teen Vogue, and It's Nice That have all featured her work. Each series of NFT projects ties back to Amber's goal of presenting relatable depictions of womanhood, spanning from abstract works to vibrant letters.
Ivona Tau
Ivona Tau is a generative AI artist that combines photography, modern tech, and learning techniques in her work. She won a prize in the Digital Arts 2020 competition, which honours art generated with artificial intelligence.
She is one of the most well-known creators in the emerging NFT industry, and she is now ranked among the top 600 best-selling NFT creators in the globe and also among the top seven female creatives on the Tezos blockchain.
Kalen Iwamoto
Kalen Iwamoto is a writer and artist who specializes in cryptography. Her work is inspired by blockchain technology and the crypto industry, and it concentrates on experimentation and plays to explore the frontiers of conceptual writing and the NFT medium. Her work can be found on OpenSea, KnownOrigin, HicetNunc, Objkt, and Etherpoems, among other NFT marketplaces.
Valeria
Valeria is a digital artist who is 15 years old. Along with being a designer and artist, she is the genius behind the Girlies NFT. She began drawing when she was five years old. On OpenSea, her initial 1/1 was sold for about $90,000.
Overall, NFT.NYC 2022 is going to be the biggest party of the year for all NFT artists. In this event, artists will earn 75% of the revenue from primary sales of their own unique pieces of art. The rest, 25%, will be distributed to NFT.NYC.
Invest in NFTs by Buying ETH Now
Your capital is at risk.
The "NFT.NYC 2022 Diversity of NFTs Art Collection" will be subject to a 10% royalty on secondary sales. The ten percent royalty will be shared between the two parties. Artists will earn 75% of the royalties generated from secondary sales of their own creative pieces of art (7.5 percent of total secondary sales). They will be compensated in crypto on a constant basis to their designated wallet.
Read More:
Lucky Block – Our Recommended Crypto of 2022
New Crypto Games Platform
Featured in Forbes, Nasdaq.com, Yahoo Finance
LBLOCK Token Up 1000%+ From Presale
Listed on Pancakeswap, LBank
Free Tickets to Jackpot Prize Draws for Holders
Passive Income Rewards – Play to Earn Utility
10,000 NFTs Minted in 2022 – Now on NFTLaunchpad.com
$1 Million NFT Jackpot in May 2022
Worldwide Decentralized Competitions
Cryptoassets are a highly volatile unregulated investment product. No UK or EU investor protection.