The cryptocurrency bull market in 2021 was a period where every investor was making profits. The entire industry had been raking in profits as the market saw an exponential spike in prices. As the Bitcoin price rose to its then all-time high of around $67,000, altcoin projects were gaining thousands of new investors from all around the world.
However, the most dominant category for a majority of the green market was memecoins. It started out as a comparatively new concept and was fueled by the influence of Elon Musk, the tech billionaire. While this caused the creation of several meme-based tokens, Dogecoin has managed to stay on the top, thanks to its first-memecoin status and support from Elon.
What is Dogecoin?
Developed by software engineers Jackson Palmer and Billy Markus, Dogecoin was initially created as a joke back in 2013, when the entire cryptocurrency industry was still in its infancy. It was designed as a blockchain-based payments system, similar to the front-runner cryptocurrency Bitcoin.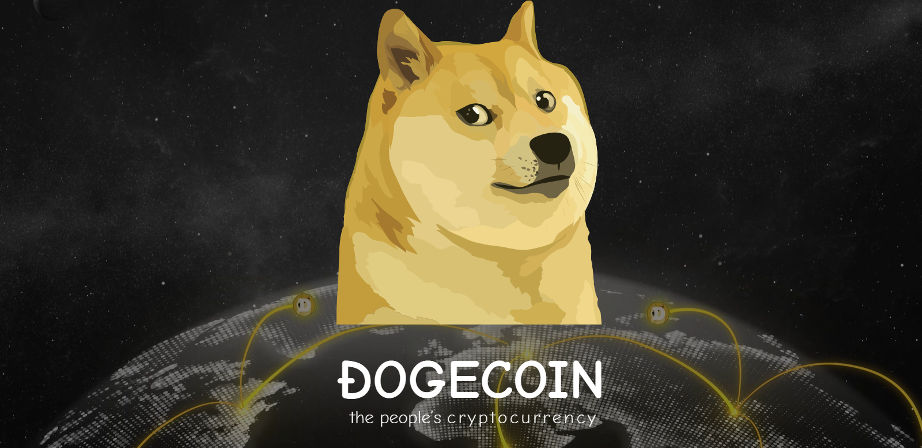 Dogecoin was never high in popularity for the following years since its inception and was usually given out to several crypto investors as rewards or freebies. The tokens had almost no value till 2019 compared to their current standing. However, things changed dramatically as the 2021 bull run caught up.
Elon Musk tweeted positively and publicly about his support for the project and how it was a fair means of payment and value. This was celebrated by the entire industry and caused the token to go up more than 20,000%. Dogecoin was also eventually made as a form of payment in Elon Musk's company, Tesla along with Bitcoin.
Dogecoin was the only memecoin that Elon had publicly accepted to have invested in, and still advocates for to date. This had contributed largely to the success of the token. However, since it corrected massively and shows some signs of stagnancy, investors have been trying to hunt for the next big project.
This resulted in the rising popularity of the recently introduced project, Tamadoge. The community has managed to grow at such a quick rate that the Tamadoge is being hailed as the Dogecoin killer within the space. The project features not just the doge brand status, but also a variety of utilities that have been impacting investors positively.
What is Tamadoge?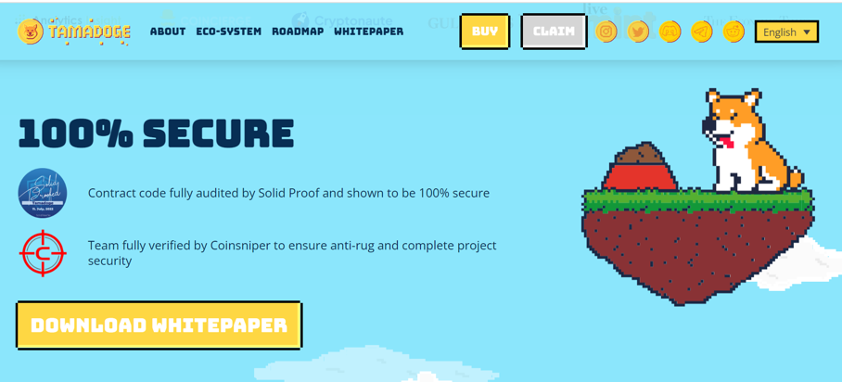 Tamadoge is a project that has been created keeping in mind the current trends of which gaming is speculated to be a massive part. It is a P2E platform that is set to host a variety of blockchain-based games. The project boasts of an NFT collection of Tamapets, that users can buy, breed and nurture. These pets can then be used for battle after a point.
Introduced in 2022 itself, Tamadoge positioned itself as a trusted and reputable ecosystem by being active on its social media platforms, and by having its team verified by Coinsniper. The contract code too has been fully audited by SolidProof and is expected to have a Certik approval in the near future.
The ecosystem aims to enter the Metaverse eventually through actively exploring domains like Augmented Reality and much more. The metaverse for Tamadoge or the Tamaverse is set to have several other earning opportunities for users, with even a Move-to-earn concept in development. Users will be able to walk their NFT pets for rewards and more income.
This, however, according to the developers is only one of the very few offerings that the project is set to bring about post-launch.
With TAMA as its native currency, Tamadoge is one of the very few projects that are a part of the Doge ecosystem and promises true utility. Infact, the current infrastructure and growth of the community can be considered to predict its value in the future; so much so that it reaches the levels of top memecoins like Dogecoin.
Along with an ambitious roadmap and a team consisting of professionals with much experience in fields like tech and blockchain, Tamadoge is already among the top-grossing cryptocurrency projects in the space. Currently, in its presale phase, Tamadoge has managed to sell more than $2 million worth of TAMA tokens in its beta sale.
Expected to launch sometime in Q4 of 2022, it is gaining massive exclusive memecoin-status like Dogecoin due to its high potential offering and utility.
Read More
Tamadoge – Play to Earn Meme Coin
Earn TAMA in Battles With Doge Pets
Capped Supply of 2 Bn, Token Burn
NFT-Based Metaverse Game
Presale Live Now – tamadoge.io