The third biggest ETH whale spent $14 million on three altcoins, MANA, SAND, and CQT as we can see in today's altcoin latest news.
The third biggest ETH whale spent $14 million on MANA, SAND, and CQT. According to the data from WhaleStats, a blockchain transaction tracker that follows the richest Ethereum wallet addresses and activities, Light wallet purchased $624,999 MANA is valued at $1,845,409. MANA is the native token of the ETH-based 3d virtual reality play to earn game, Decentraland and trades at $2.8 per unit. The whale bought the native token of The Sandbox and added 426,00 SAND worth $2,044,800 in the first purchase with additional 1,703,978 SAND for a stunning $8,179,094 while SAND is now trading at $4.2 per coin.
Light Wallet bought about 3,090,000 CQT for $2,039,319 and this token is the native one of the Covalent Network that provides an application programming interface suite that allows developers to get data from leading blockchain platforms and trades at $0.6 per coin.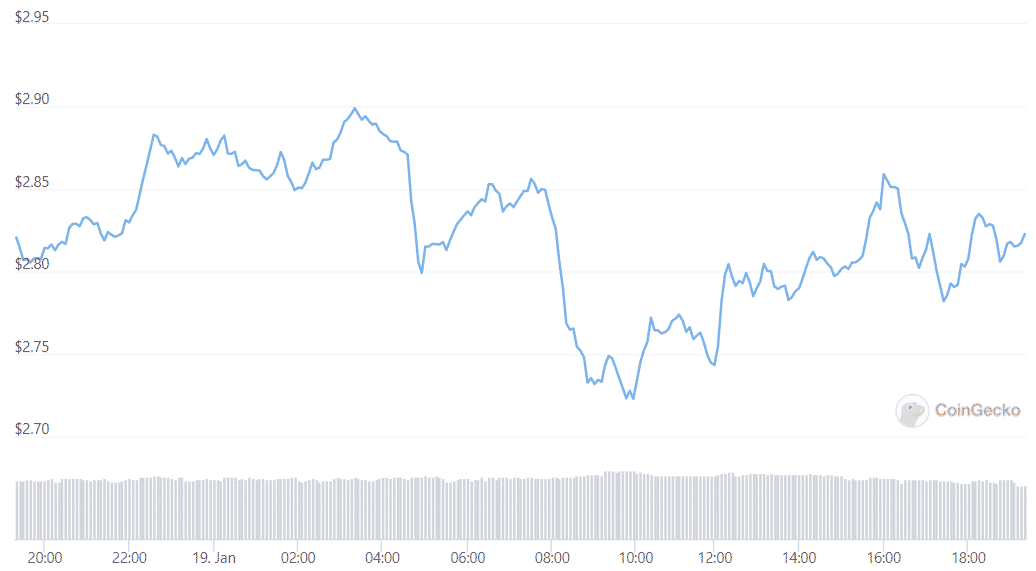 The latest purchase made by the whale wallet doesn't come as a surprise considering they made similar ones in the past few weeks. The Light Wallet now holds a total value of $4.3 billion in digital assets and started its shopping spree last week. The whale also purchased GALA tokens worth $1.1 million, about $24.1 million worth of LINK, $2,45 million worth of OMG, and Wrapped bitcoin for a stunning worth of $86.4 million. The Ethereum whale spent about $128 million in recent purchases and added two metaverse tokens as well as four other crypto assets. The single whale bought about 4 trillion SHIB worth $136 million in the past day.
As recently reported, The pseudonymous ETH whale Gimli bought 28 billion SHIB for $1.2 million and the whale has a month-long history of stacking the meme coin which is now the 13th biggest crypto by market cap. WhaleStats is a Twitter account that analyzes the movements of the richest 1000 ETH wallets turned out attention to the latest purchase of SHIB. Binance set exactly 28,236,296,316 SHBI to Gimli for $1,204,823. with the latest purchase, Gimli holds a stunning 1,281,667,671,716.74 for $53,977,897 and what's more, Binance holds on its exchange 531,107,299,855.73 SHIB that is valued at $22,367,776.

SHIB is a spinoff meme coin known as the Dogecoin Killer but DOGE was originally created as a joke which later cemented itself as the top 20 cryptocurrencies. SHIB is amongst its ranks with a $23 billion market cap and it surpassed its parent dog-coin when it surged back in October.